OnBatch makes every step in your purchasing process simple with feature sets that put you in control of your PO. Avoid costly mistakes with manual management and transform your process with OnBatch's purchasing feature sets designed to ensure accuracy and ease. Never lose another PO.
Optimize your process with our robust feature sets that connect you to your purchase order lifecycle in one secure system. Demystify purchasing to expand and scale your operations.
KEY BENEFITS
Collect the lead times, price, & quality of vendor performance.
Streamline the entire purchase order process.
Manage bills efficiently through the account payable.
Empower your Employees
Purchase Requisitions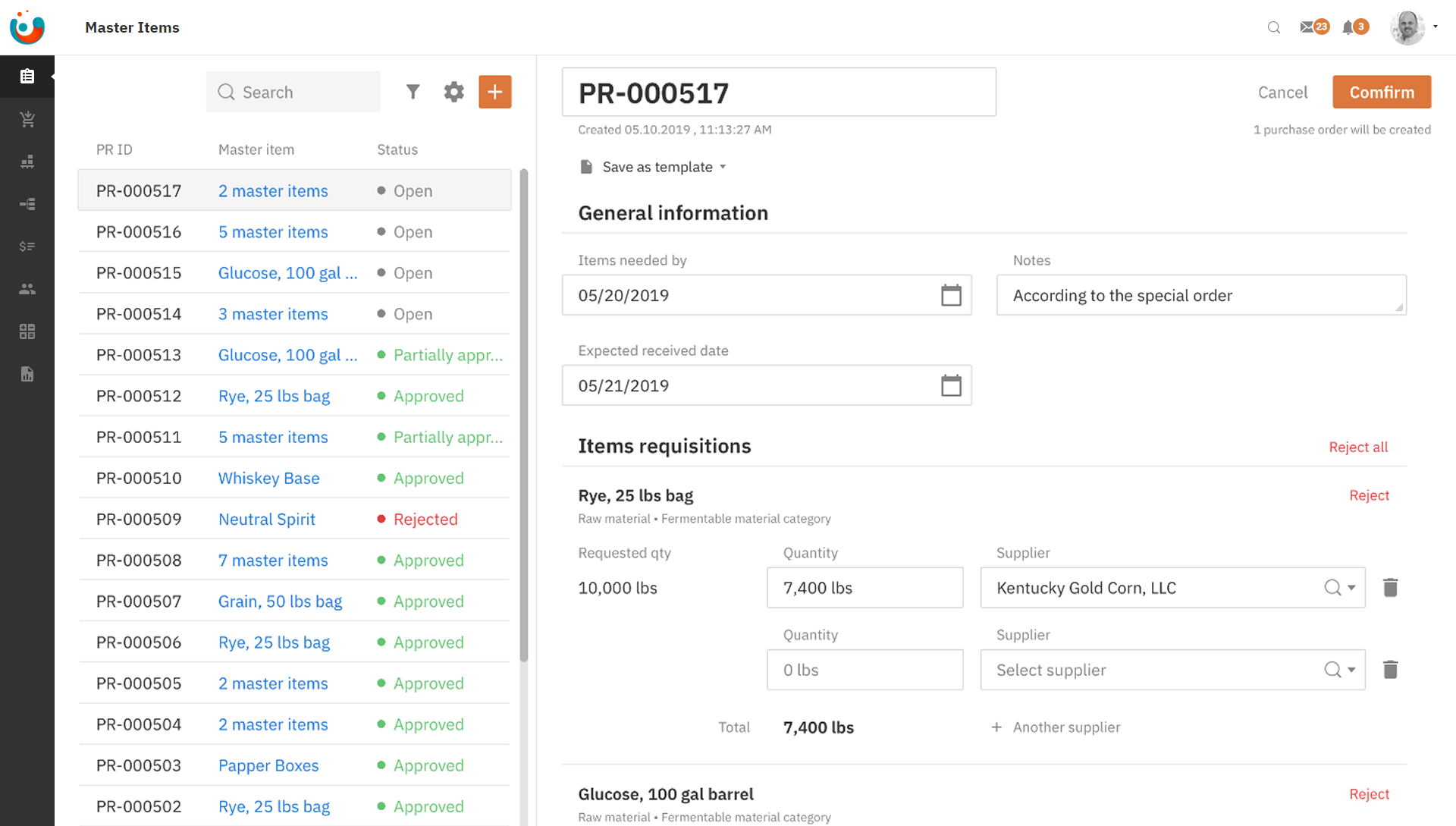 OnBatch requisition features enable approved users to request purchases of materials as needed. Purchasing managers can approve the requisition and generate purchase orders. This is an optional workflow that you can incorporate as your business grows.
Demystify your Ordering
Purchase Orders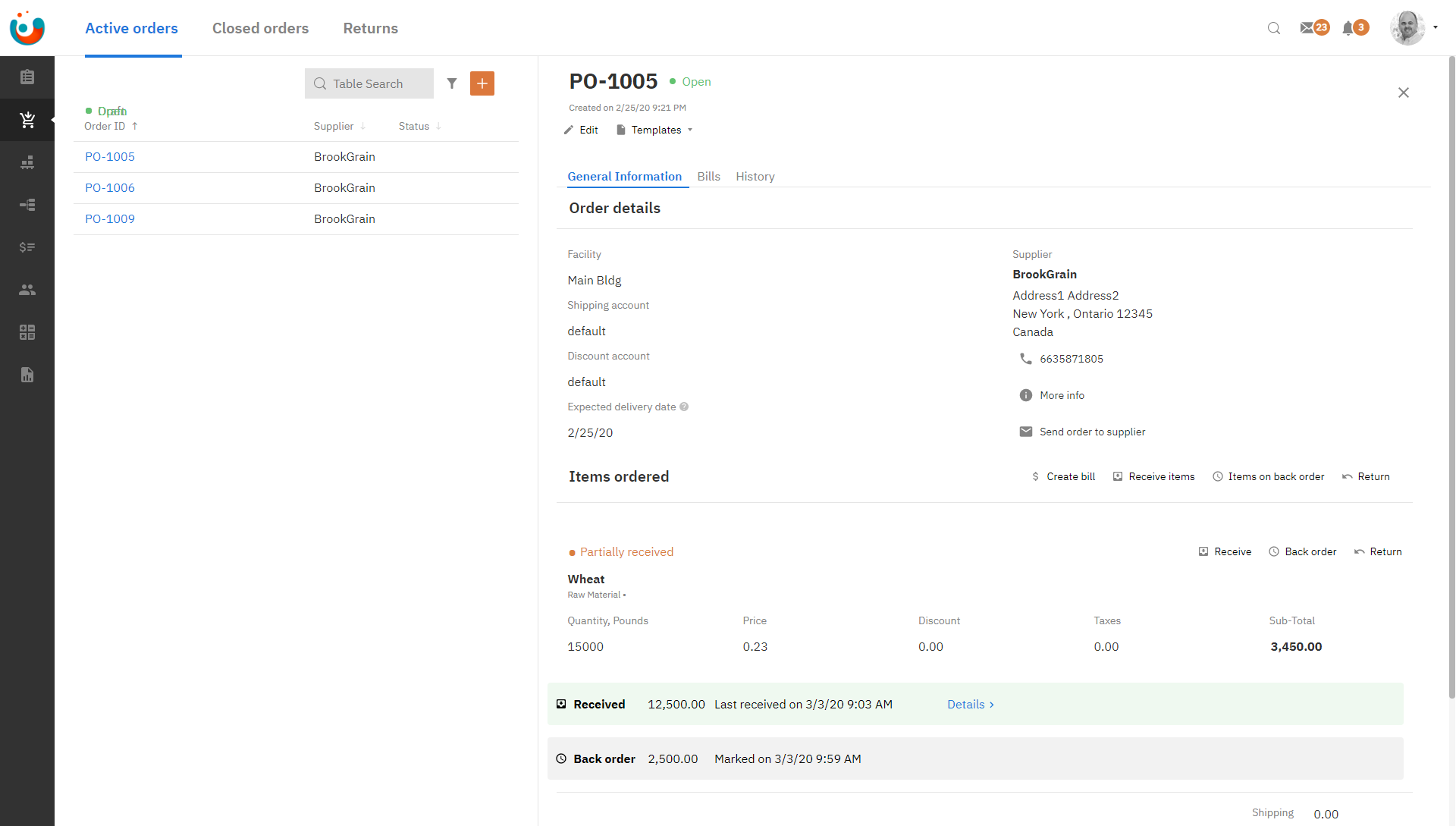 Create purchase orders from requisitions or manual entry for your manufacturing process. OnBatch is built to process PO's in varying units of measure and will standardize to your selected unit of measurement for seamless purchase order processes. Quickly create purchase order templates for repeat ordering and email to vendors directly from OnBatch.
Decipher your Supplier Orders
Partially Received, Back Orders, & Returns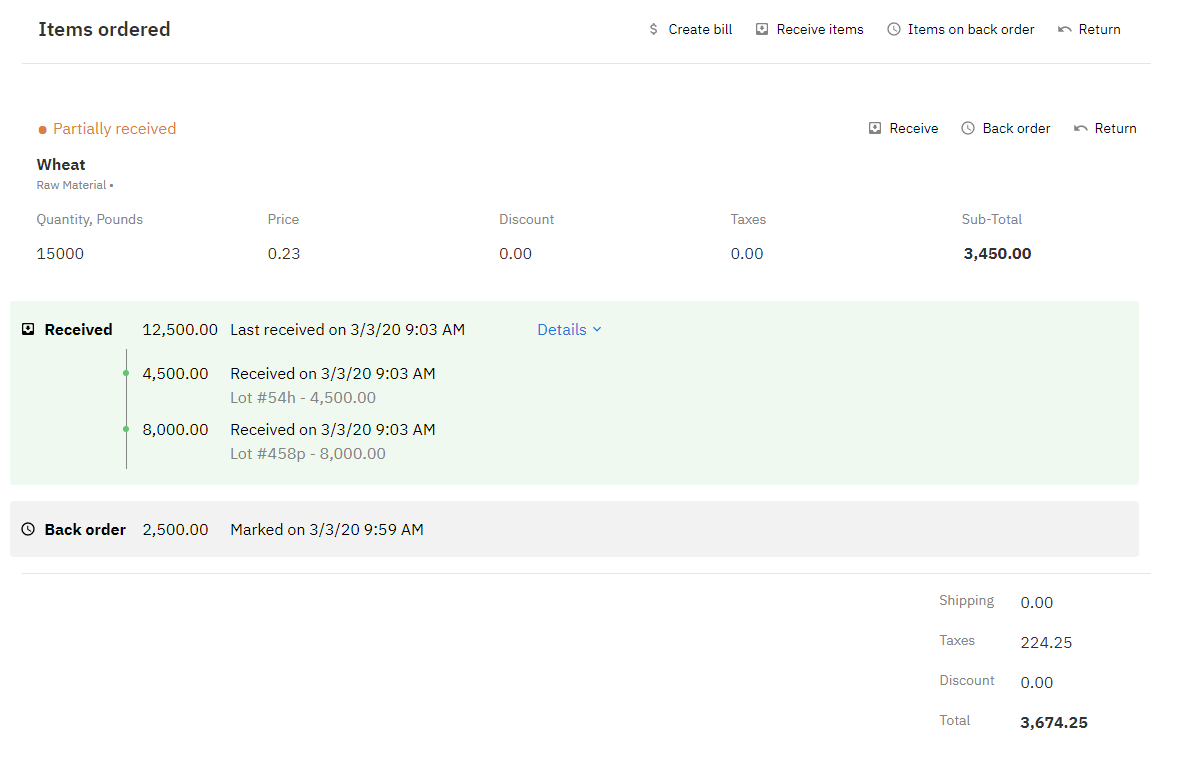 Accept partial purchase orders and monitor backorders with OnBatch's processing systems. Identify reasons for shipment delays and track supplier performance for lead times, price, returns, backorders, and quality notes, enabling you and your team to make informed purchase decisions.
Free your Calculator
Bills & Payments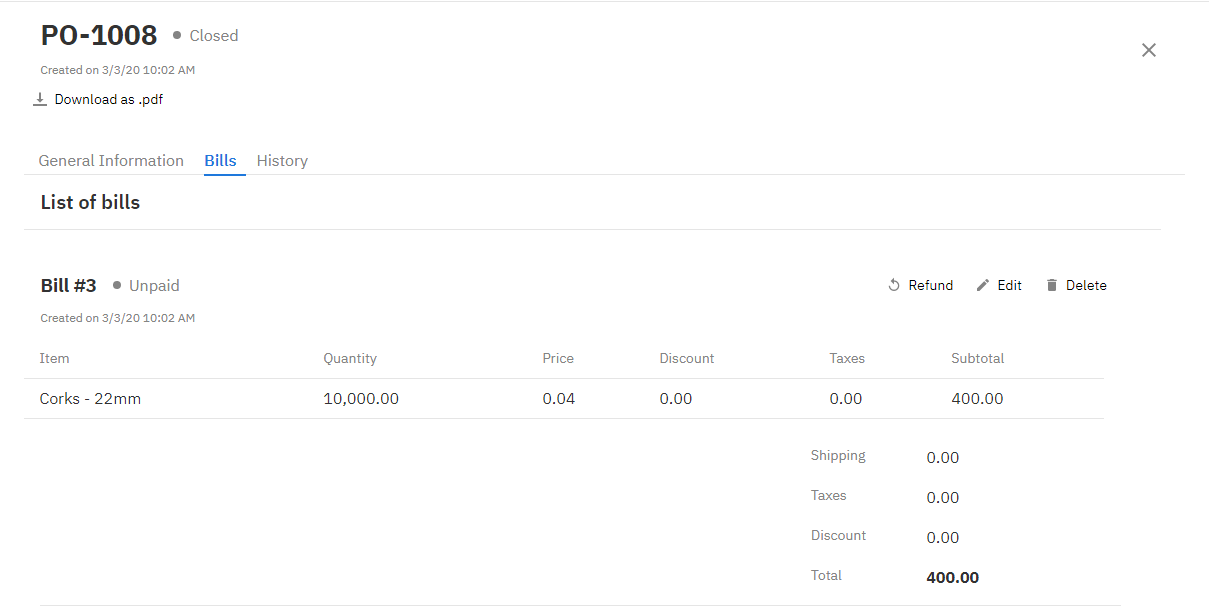 Simplify bill payment with OnBatch's processing tools. Regain control of your time with straightforward tools to track accounts payable, overdue payments to vendors, and any other cash flow headaches. Our system integrates with Quickbooks and Xero, making managing the numbers quick and simple, exactly as it should be.
Understand your operations
Reporting & Analytics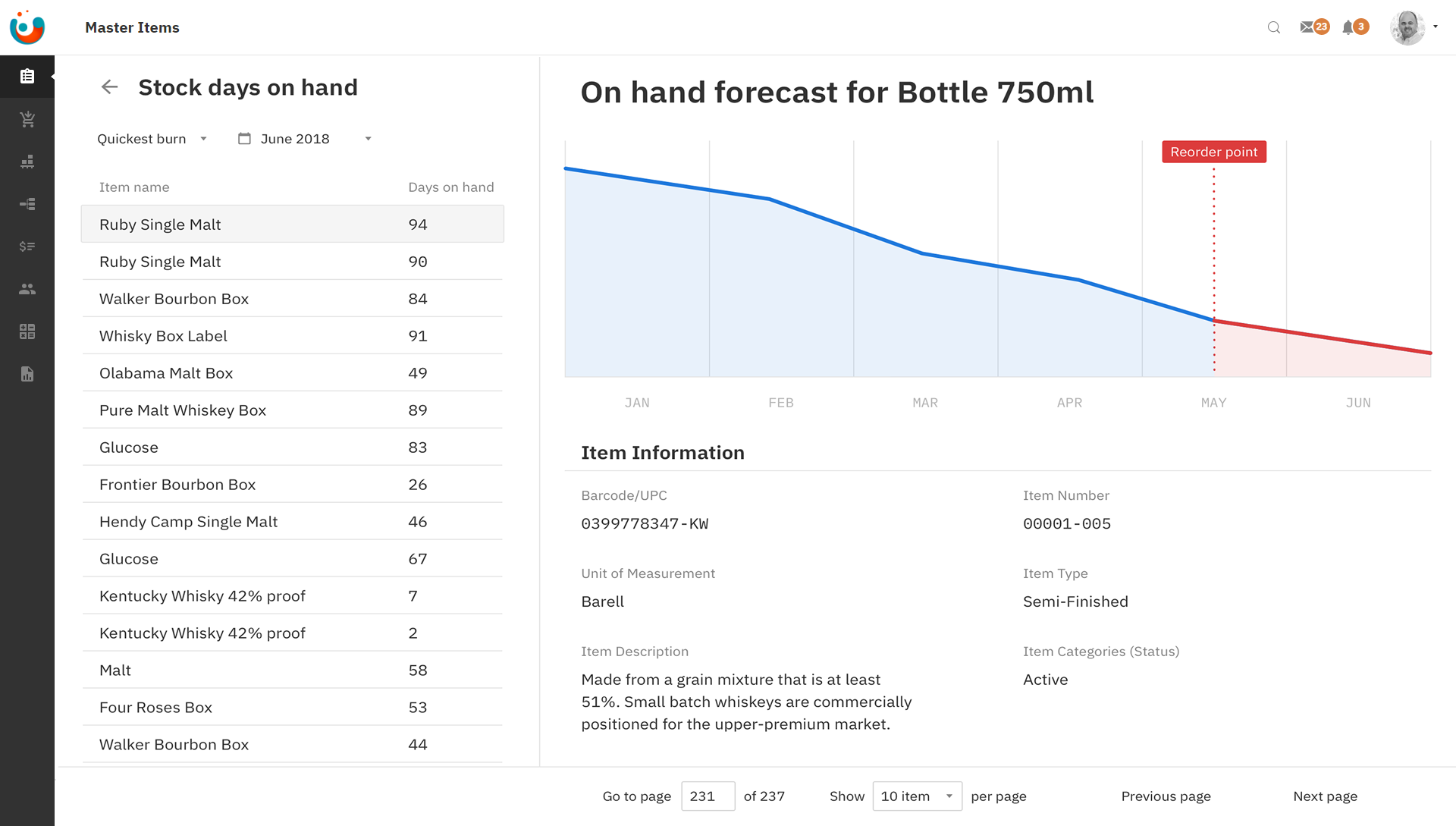 Transform your systems and processes with OnBatch analytics and reporting. Purchase analytics compares efficient operations processes and signals deficits to enable optimization. Reporting functions generate actionable insights to keep your supply chain moving in the right direction.
Included Benefits
01
Free Onboarding assistance
02
Access to our Academy, a vast collection of documents and videos for training on our software
03
Be heard and share your opinions, suggestions, and needs
04
Customer support with a real, knowledgeable human
Transform your process with OnBatch - One Batch at a Time.
Our intuitive software solution strengthens your control over daily operations - boosting efficiency and transforming how you do inventory, manufacturing, purchasing, and warehousing, while keeping you compliant. OnBatch gets your jobs done.
Schedule Demo